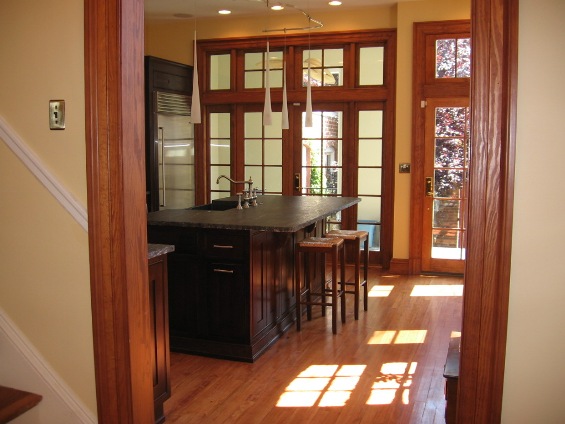 Monument Avenue Kitchen
Despite the large scale residences on Monument Avenue, many of these homes with gracious public spaces have disproportionately small service areas compared to modern home designed for more united family living. This project on Monument Ave. was plagued with a very small prep kitchen and butler's pantry adjacent to service rooms. Additionally, the outdoor rooms were separated by one of the service wings.
The solution included creating a covered outdoor living space by removing the windows and doors at the rear wing and providing a connection between the two outdoor courtyards. The rear wall of the kitchen opens to this space with a wall of French doors.